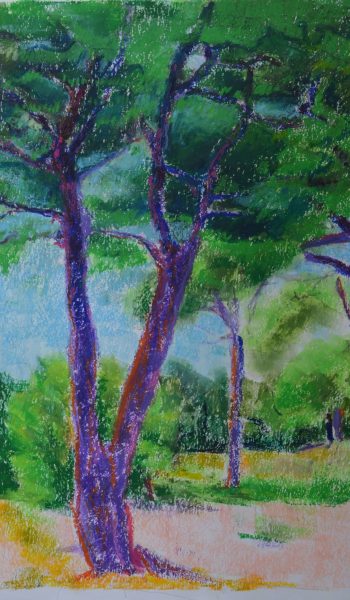 Collages and drawing on paper
I take great pleasure in working outdoors which leads me to paint mostly landscapes in recent years. I settle in solitude, in front of a landscape, alone like a fisherman with his line, and for two hours I contemplate in the light a tree, a stream of water, a beach: smells of plants, water, sea; noise of wind, birds, nature.
But a nature empty of humans and full of its traces, physical or sensitive vestiges. A damaged, weakened, disturbed nature: to protect.

Some works are for sale
Contact me